After another needless tragic 'homeless' death on the streets of #Camden, just how many deaths is it going to take before a local emergency is recognised & dealt with?
Join us on Monday 12th November @ 6pm to make our voices heard!
The Council Chamber, Crowndale Centre, 218 Eversholt Street, London, NW1 1BD.
FB  EVENT & UPDATES: click here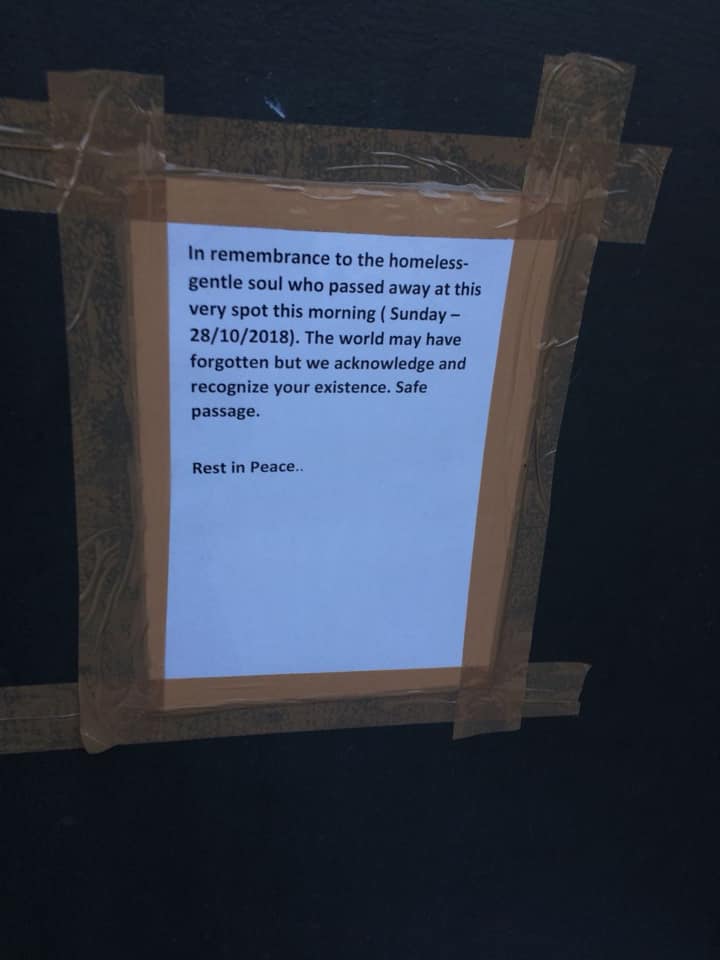 http://camdennewjournal.com/article/homeless-man-found-dead-in-chalk-farm-doorway
We demand to at least know what Camden Councils Winter provisions will be to ensure there are no further deaths on the streets and greater accessibility to 'services'.
Relying on inadequate commissioned services or the voluntary sector to resolve Camden's 'homeless problem' is not enough.
We recognise that Central government cuts to funding & austerity are fuelling the homeless epidemic but an urgent local response is required too.
We are inviting as many people & groups as we can, to join us in solidarity with our homeless community, outside the next full Council meeting to ensure Camden Council may listen and more importantly, urgently do something.
There are simple solutions
One homeless person is too many.
#NoMoreDeathsOnOurStreets
#SolidarityNotCharity
#makethemcount