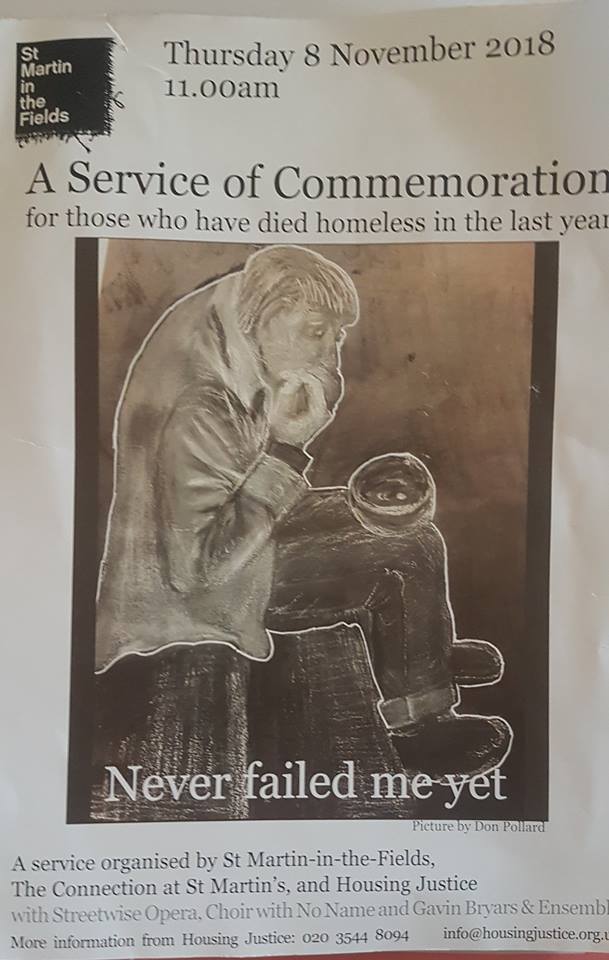 The names of homeless and formerly homeless people, who have died over the last year in London, will be remembered at the annual service of commemoration at St Martin-in-the-Fields on:
Thursday, 8 November at 11am.
All are welcome to attend.
Please download the poster to circulate to colleagues or print out for your notice boards.
Please follow and like us: